The case for making strategic hiring moves while your competitors are at their holiday parties.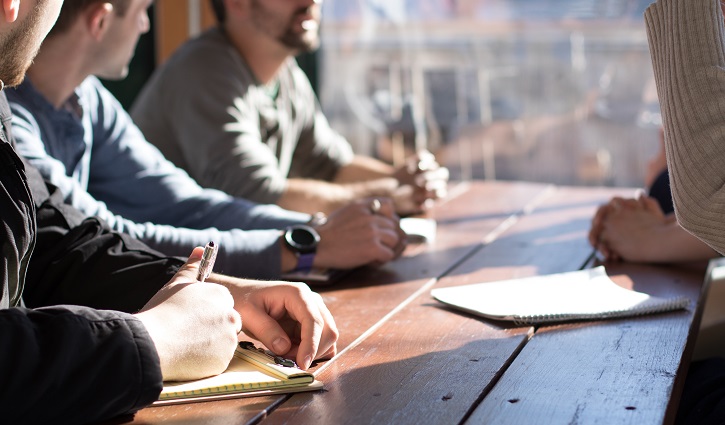 In a talent market as competitive as Procurement and Supply Chain Management, companies need every advantage that they can get. Sometimes this means reassessing compensation, work/life balance, or thinking outside the box when it comes to rigid requirements – prioritizing, say, business acumen over whether someone has done an exact job before.
Then again, sometimes, getting an edge is just a matter of timing.
A great new article from employment and recruiting hub Ere.com caught our eye. Written by John Sullivan, a professor, author and HR leader, it outlines a simple way that companies can get ahead of their competitors in a tight talent market:
Hire in December, around the holidays.
Companies don't stop hiring in December. We're aware of that, as recruiters in the highly active area of Procurement and Supply Chain. Sometimes it's our busiest month – but sometimes, especially as the month goes on, the market slows down.
When hiring slows down for your competitors, it could be time to strike.
As we wrote about recently, there are now an estimated six open Supply Chain positions for every new graduate in the field. Yet too many companies are acting like it's still the post-recession era, and don't realize that the best candidates are often fielding multiple offers. These hiring managers don't realize how high the competition is until it's too late – and then they might not realize the immense costs they've sunk into the process. Hire in a time when others are asleep at the switch, and you gain an edge just by being on the ball.
Sullivan lays out some of the key reasons that this strategy can work:
Corporate budgets tend to start January 1. Many companies have exhausted their budgets for the year. This means competition increases in January, when companies are working off fresh budgets and hitting the ground running in their hiring. Right now, competition is more scarce.
Especially in Supply Chain and Procurement, following the rush to Black Friday and the Christmas shopping season, there's a bit of a lull. Leadership takes time off, using up accrued vacation before the New Year, which makes it tremendously difficult to get their ducks in a row scheduling-wise to make a hire.
Jobseekers don't necessarily decline their activity during this period. It's a bit more intangible, but December / January is a reflective time of year, with a lot of burnout. We tend to get an uptick in inbound calls from candidates, and passive candidates are a little more receptive. It's also worth mentioning that many great candidates in Procurement and Supply Chain don't celebrate Christmas, and aren't necessarily inactive in the market because of it – although certainly many do.
As Sullivan puts it, it can be a considerable task to engage your hiring managers and HR to press for new hires down the stretch of the year, but if you give it a shot, you can reap the rewards. As recruiters, we're biased of course – we want to see lots of hiring, all the time! – but there's also real value for companies in hiring during off-peak season.
And even though there are only a few weeks left in the year, it's not too late.