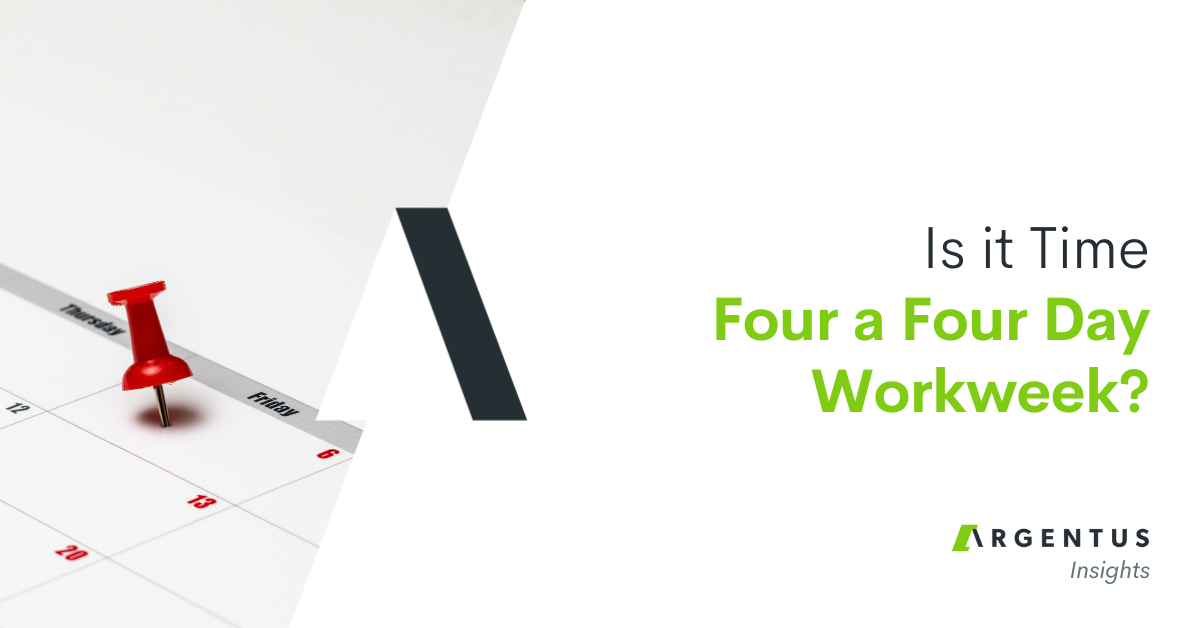 The idea of a four day workweek is gaining momentum, and not just with employees. A new study shows how it could increase not only employee wellness, but also productivity and revenue for companies. So is it a flash in the pan, or the future of full time work?
read more
Sign up for Argentus' Market Watch newsletter
It only takes a moment. You'll receive low-volume, high-impact market insights from the top specialty Supply Chain recruiters including: Salary Information, Supply Chain industry trends, Market Intelligence, personal branding tips and more.