This guest post comes from Fronetics, a boutique marketing firm focused on the Supply Chain and Logistics industries. Written by Katie Russell.
Increasingly, women are pursuing careers in the supply chain. But they continue to face a salary gap — and the higher they climb, the wider it gets.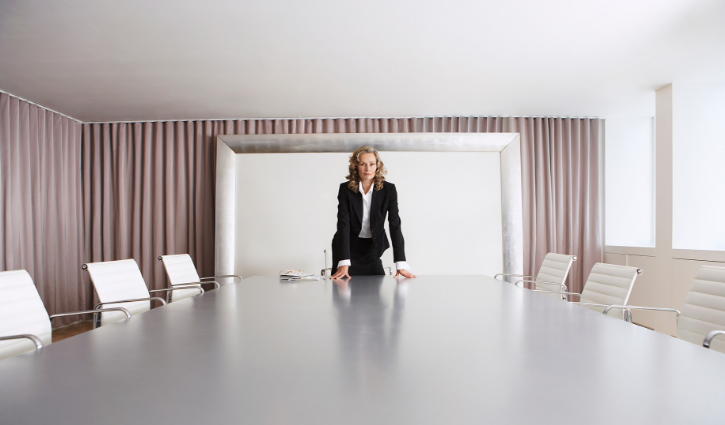 Highlights:
Men in the supply chain industry earned an average of 29% more than women in 2017.
Women perform at the same levels as men with the same job titles and expectations but may not be given the same opportunities to advance their careers.
It's no secret that the supply chain and logistics sector is largely male-dominated. Over the past decade, women have increasingly pursued supply chain careers and assumed leadership roles. But according to a recent article in the Wall Street Journal, women in the industry continue to face a pay gap, and that pay gap widens as they rise through the ranks.
According to a recent study by the Institute for Supply Management, which surveyed 3,000 supply chain professionals, men in the industry earned an average of 29% more than women in 2017. Interestingly, in higher level positions, where there are still relatively few women, the pay gap was even wider — and it was wider still between workers with the highest levels of experience. Among those who had been in the supply chain for 15 to 19 years, the study found that men earned 48% more than women with identical experience levels.
Progress?
In her article, Wall Street Journal supply chain and logistics reporter Jennifer Smith points out that there has been some progress. "The gap has narrowed slightly since 2016," she writes, "when the disparity in salaries was 31 percentage points." But she goes on to detail the ways in which the industry lags behind when it comes to pay equity.
Smith quotes Cory Ann Holst, senior director of data and performance management for the global business services division of snack-food giant Mondelez International Inc. "Women haven't made near the progress that the industry wants us to think we have," says Holst. "We all know there is a glass ceiling."
Echoing this sobering reality-check, a compensation survey by supply chain organization APICS found an overall pay disparity, albeit smaller, with women earning an average of 16% less than their male counterparts. Abe Eshkenazi, chief executive of APICS, told Smith that "women perform at the same levels as men with the same job titles and expectations but may not be given the same opportunities to advance their careers."
Why the gap?
While the pay disparity in the supply chain is generally in-line with that of the broader U.S. labor force, it's still striking. So, what causes the pay gap to persist? And why does it go from a gap to a gulf at higher-level positions and greater experience levels? "Experts say a range of factors play into the gender pay gap," writes Smith, "including discrimination and different career choices. White-collar jobs often reward people who work long hours or change positions frequently, for instance, steps some women with families may be less likely to take."
Smith points to the career trajectory of Sana Raheem, now head of operations at the Farmer's Dog, a subscription-based healthy pet food company in New York City. Raheem worked her way up in logistics at Kraft Heinz Co and was a senior manager of logistics and supply chain at Mondelez International. It wasn't an easy road. "Getting there meant taking jobs in remote manufacturing facilities with a mostly-male labor force and few female role models," writes Smith.
"I had many moments early in my career where I was told to slow down, be less aggressive, and pay my dues," said Raheem. "I saw a lot of women around me accept similar feedback and spend years making less than their male counterparts."
According to Robert Handfield, professor of supply chain management and executive director of the Supply Chain Resource Cooperative at North Carolina State University's Poole College of Management, "the industry is increasingly well suited for women. It involves identifying opportunities, thinking strategically, and working collaboratively."
By every measure, the supply chain needs more women at all levels. It's time to compensate them fairly.