With COVID-19, if your organization doesn't have a Chief Supply Chain Officer, now is the time to give it another look.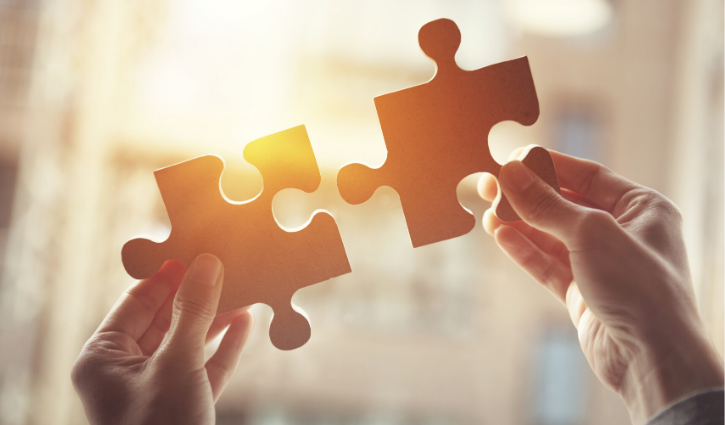 At Argentus, we've long written about how crucial Supply Chain leadership is to business strategy. With the myriad challenges raised by COVID-19, we feel confident saying that it's more important than ever before. Across industries – and in the wider public – leaders are waking up to the fact that Supply Chains are about more than just moving stuff around. They diversify supplier bases to reduce risk, provide massive cost savings, allow companies to quickly offer new products, and find sources of innovation through closer supplier collaboration. Faced with external factors like the need for physical distancing, they allow organizations to quickly pivot to different modes of product delivery without sacrificing the brand experience.
Over the past few years, we've seen the gradual elevation of Supply Chain experts into leadership roles at organizations. Most famously, Apple hired Tim Cook – a brilliant Supply Chain mind – to replace Steve Jobs when he passed away. General Motors elevated Mary Barra to CEO, recognizing the value that a true Supply Chain leader provides.
A while back, wrote an article about the Chief Supply Chain Officer – a C-suite role that has gained prominence as organizations recognize Supply Chain's strategic potential. A few years later, more organizations have appointed Chief Supply Chain Officers (CSCOs), or Chief Operations Officers with Supply Chain backgrounds, but the role is still far from ubiquitous.
That's why we were interested in a new survey from Talking Logistics, an online talk show featuring interviews with leaders from the Supply Chain Industry. The site recently held a poll of their members from across the community about this topic, asking a simple set of questions:
Does your organization have a Supply Chain Officer? If so, how influential are they?
They published many of the responses in an article titled "The Missing Chief Supply Chain Officer," and the results were interesting – and raised some further questions about the CSCO role and where it stands in today's business landscape. Here were the top-line results from their survey:
Only 21% of members reported that their organization has a CSCO.
An additional 38% of respondents said that they have a C-suite executive with comparable responsibilities, meaning that Supply Chain has a seat at the executive table in a majority of organizations.
That being said, 41% of respondents work at organizations where Supply Chain leadership is not represented at the C-level.
As a corollary to this, 44% of those surveyed said that Supply Chain is only rarely or sometimes involved in executive-level decisions and strategic planning.
Talking Logistics went on to quote a number of their respondents offering a variety of opinions for why this is the case, and whether – in today's complicated Supply Chain landscape – companies need a CSCO. They highlighted how Supply Chain is still often subordinate to functions like marketing and finance, but how best in class organizations like Tesla, Microsoft, and The Home Depot have strategic Supply Chain leaders in C-Suite roles. Another respondent pointed out that most organizations' top leadership still don't realize the importance of Supply Chain until an issue arises.
Suffice it to say, in today's post-COVID-19 environment, issues are arising.
As Supply Chain Canada's recent survey showed, 72% of organizations are facing some sort of Supply Chain disruption as a result of the COVID-19 pandemic. These companies are facing disruptions in international supply due to border restrictions, restricted freight capacity, changing demand and consumer patterns, and the need for new means of product delivery to accommodate physical distancing, among other major challenges.
More than ever, companies need to develop their Supply Chains into a key strategic function, if it isn't already. Supply Chains need to become more resilient, more diversified, with better systems to offer visibility into every step of the process. Those of us in the industry have known this for years, but it's never been more clear that the transactional C-suite view of Supply Chain as "the people who move the stuff to market" is extremely outdated. In today's environment, Supply Chain is the vanguard of profitability and brand.
Organizations need a leader who can break through individual silos in the Supply Chain and stitch together everything from supplier development, to new product development, manufacturing, to transportation, to last mile logistics, with a holistic, 360-degree view that embraces big data and emerging technologies like automation and IoT. Supply Chain touches every corner of an organization, and the people who can deliver this immense promise are most successful when they're most empowered.
So here's our take: with COVID-19, if your organization doesn't have a Chief Supply Chain Officer, now is the time to give it another look.
Another interesting recent article on this topic from Freight Waves Magazine uses some great case studies to identify the rising need for CSCOs within the Retail industry, but we think this applies to other industries as well, everything from Consumer Goods to Pharmaceutical, High-Tech Manufacturing, Medical and beyond. Any company that brings physical goods to market should consider the immense value of a CSCO, and that value only rises the larger the company grows.
That being said, it's not something we can expect to happen overnight. In our conversations with executives across the industry, many have highlighted that Supply Chain has to earn a seat at the C-suite table. It's easy for us to say that Supply Chain belongs, but for the most stubborn organizations to take heed, leaders in the industry need to continue to do the work of demonstrating their value. That means offering case studies, honing their skills to communicate key Supply Chain issues in terms the C-suite will understand. It means practicing thought leadership in business publications and beyond to educate the public about the herculean tasks ahead, and the unique skillset that can meet those challenges.
The onus is on us as an industry, and on Supply Chain leaders, to make the case for the CSCO role.
But for companies that recognize the potential, the possibilities are immense.
---
To learn more about this topic, we're reaching out to our network: Does your organization have a chief Supply Chain Officer? If not, why not? Are there any particular organizational barriers to elevating Supply Chain to the C-suite? Let us know in the comments!