Exploring alternative talent management strategies during an unprecedented time.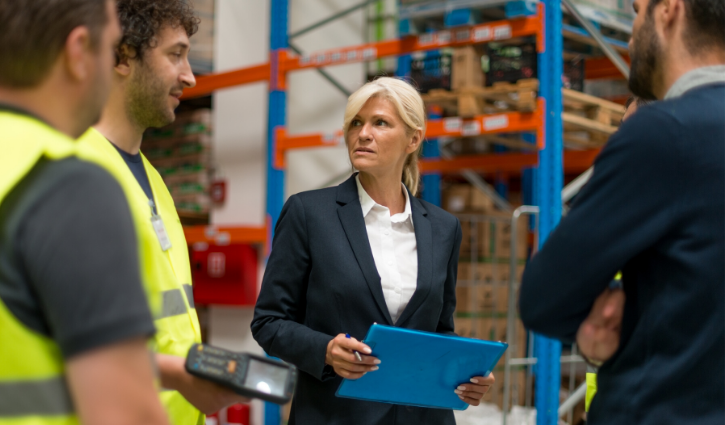 As we wrote about recently, the COVID-19 pandemic has made Supply Chains more crucial than ever before. Many companies, especially in the Consumer Packaged Goods, Pharmaceutical, and Food Production industries are experiencing increased demand for their products – with increased staffing needs to keep the Supply Chain running at full speed.
Beyond these industries, the medical device and medical supply industry faces tremendous Supply Chain challenges. Vastly increased demand for masks, ventilators, and other medical equipment has created a manufacturing transition to what some have called a "war-time footing" to help make sure that front-line medical professionals have everything they need to fight the pandemic.
But it's not just those industries who are coping with the new reality: Ontario premier Doug Ford has called on manufacturers of all products to pivot towards production of vital supplies, including ventilators, masks, sanitation, tests, gloves, eye protection, hospital beds, and other key equipment.
With increased border restrictions, disruptions in supply from international sources are yet another factor for Supply Chain professionals to contend with. Christian Buhagiar, President and CEO of Supply Chain Canada, the country's leading industry association, recently reported that a staggering 70% of members were experiencing some sort of Supply Chain disruption. Supply Chain professionals are accustomed to dealing with disruptions – it's one of their key strategic contributions to organizations – but clearly, a new set of challenges have presented themselves.
It's truly an unprecedented time for Supply Chain professionals.
And in an unprecedented time, it's important to rethink your approach – on all levels – to deal with these challenges. This includes talent management.
Many companies paused their hiring during the initial implementation of social distancing – as they transitioned to a remote work model and dealt with putting out some of the initial fires. But as we outlined in another previous post, many companies have chosen to avoid losing their hiring momentum by immediately switching to video interviews. As companies have settled into the "new normal," they've begun to evaluate how to adapt their hiring strategy – especially companies in the high-demand industries we outlined above.
For many, that means ramping up contingent (contract) staffing to deal with the increased demand or new Supply Chain issues. Amazon announced it was hiring 1,000 additional fulfilment workers, and online grocery company Goodfood announced 500 new positions in accounting, technology and warehouse operations. But the new contract hiring isn't just for front line warehouse associates: companies are experiencing needs up and down the Supply Chain. They need not just people who can fulfil orders, but also people to measure demand, ensure supply, execute Procurement of raw materials and finished goods, plan expanded distribution networks, and do all of the various Supply Chain tasks that will be even more crucial in this era of disruption.
As we've written about, there are a number of strategic business cases for contract hiring. It used to be about leave coverages, but companies now use contingent staffing for speed, project-based work, business transformations, and more.
The COVID-19 crisis presents a few situations where contract staff might be the best option for your Supply Chain function: dealing with increased demand, responding to supply disruptions, helping to put out the daily fires when your existing resources are stretched thin. Contractors can hit the ground running, without having to spool up extensive training and onboarding. With a fixed term, you don't have to commit to the long-term expense of permanent staff. During a time of uncertainty, contract staffing represent a cost-effective, streamlined option to meet all your Supply Chain needs.
Argentus is the premier Supply Chain recruitment firm for contingent staffing in Canada. We've successfully filled contract roles up and down the Supply Chain, on short notice, for some of the top companies in industries including Food, Retail, Consumer Goods, Pharmaceutical, Logistics, and more. Our network of Supply Chain professionals includes a solid base of dedicated contractors who are experts at getting in and making an impact quickly. So please reach out if you have a need for short term staff in the following areas:
Demand Planners, Supply Planners
Supply Chain Analysts
Production Planners
Logistics Analysts, Transportation Analysts
Warehouse Associates, Supervisors and Managers
Inventory Planners, Inventory Analysts
Buyers, Strategic Sourcing Specialists
Procure-to-Pay Coordinators, ERP Analysts
Customer Supply Chain Managers
Reach out to us to fill these roles on a short turn-around. Our agency specializes in Supply Chain. It's all we do. So tap our extensive network and industry expertise so we can help keep Supply Chains moving in this critical time. Call 647-449-5979 or send an email to recruit@argentus.com today!