"It's important for companies to ask, what's the brief that we are recruiting against? Are we fixing a gap in the current org structure, or fixing the org structure?" – Gary Newbury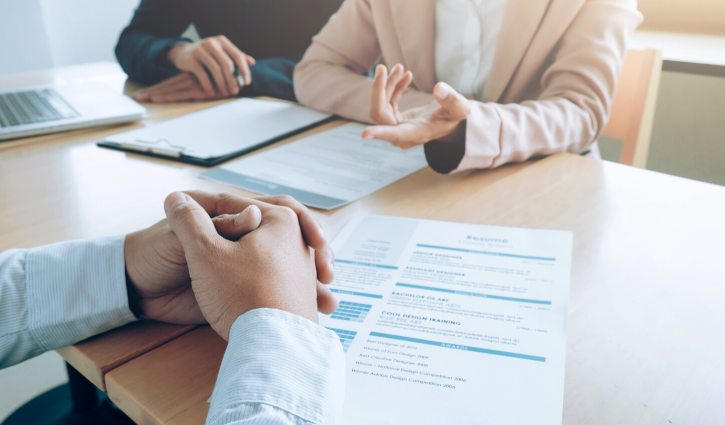 Welcome to the second part of our interview with Supply Chain Retail Transformation Executive Gary Newbury. In Part 1, Gary offered his insights on a range of topics in the fast-changing world of Retail, which has been revolutionized by the advent of eCommerce and Omnichannel. New giants like Amazon and Walmart have used digital technology to improve customer experiences and force legacy retailers to adapt or – in the case of many of the "dinosaurs" that have folded over the past several years – perish.
Gary is a Retail Supply Chain Strategist and Serial Transformation Executive with an extensive track record of boosting Supply Chain agility for some of the biggest brands in the UK and Canada. He's someone with his finger on the pulse of the industry, with lots of impactful ideas about how retailers can transform their Supply Chains into dynamic distribution networks and vastly increase their competitiveness in this new retail landscape. He's also on the lookout for the next great Canadian retailer to which he can bring his considerable Supply Chain transformation talents as a Chief Supply Chain Officer within a retailer looking for a strategic and executive partner in the age of "New Retail".
In this second part of our discussion, we spoke about:
What companies should focus on from a talent perspective when trying to modernize their retail Supply Chains to compete in 2020 and beyond.
The biggest barriers that retailers face in the market for Supply Chain talent, and common skills shortages.
Technologies and trends set to further redefine Retail over the next 5 years, and how companies should asses their adoption strategies.
We hope you enjoy the interview!
As a recruitment company, we're always focused on talent, so we'd be remiss not to ask: when companies are looking to modernize their retail Supply Chains to compete, what should they be focused on when hiring in 2020?
Let's take for granted logistics professionals are exceptionally hard working, process orientated, have an eye for detail, are resilient under short term pressure, communicative, good at managing teams and are adept with both numbers and dollars. These are table stakes for success within many of the supply chain roles that retailers need great people to complete.
In today's market for talent, the major discriminating factors are proven transformational leadership, keeping the team focused on the vision, an ability to develop winning strategies with incomplete data, persuasiveness, critical analysis skills, ability to deal with the "human element" of change, disruption, ambiguity and complexity with ease, as well as the ability to coach and mentor team members and members from other functions, high emotional intelligence, and diversity of thought. These, in my view, are part of the top executive tool kit and must be developed as logistics professionals seek promotions/new roles within their careers – and these attributes should be the focus when companies are looking to hire for challenges they face in the 2020s.
I would add an invaluable personal trait is a commitment to lifetime learning. A study I completed back in 2016 of 700 LinkedIn profiles revealed many senior executives within retailers invest in structured learning earlier in the career – but as their careers progress, they tend to focus on "on the job" learning in an unstructured way, rather than keeping their skills up to date which would serve to challenge their current thought patterns and avoid going out of date with their knowledge base, along with finding new approaches to often old problems.
What are the biggest barriers to retail Supply Chain transformations that organizations experience, particularly with regards to skills and talent? Are there any particular skills shortages that you keep seeing, and how do you recommend they overcome them?
Many of the current in-house recruitment processes – which took their lead from the Great Recession when staff were plentiful – have to, I believe, fundamentally change. The ability to spot talented individuals in supply chain is very different to, say, marketing, stores ops or merchandising, or come to think of it digital, technology, finance or estates.
Specialists in the field who have well developed networks and modern processes to surface highly marketable talent are key to success. Imagining that you, as a hiring manager, can take a snapshot of the market for a given role over a 2-week period and "get the best" is a rather ill-conceived set of assumptions and certainly misdirected.
Take my rather maverick change management background for example: I have more than 10 years of C-level expertise leading multiple businesses through high levels of marketplace and business disruption, driving sustainable profitability and branding. I have lots of respect for HR and what they bring to the table, however, a typical in-house recruitment process, with a junior-level HR representative assessing applications (or worse, a system looking for resume keywords), will not recognise my skill set. This will more than likely put me in the pile of "NOs," when the right response is, "Call him in for a conversation and see what we can learn."
It's important the people leading the front-line assessment of candidates have a deep understanding of the Supply Chain skills profile required, especially if for a key leadership role, or the trust for an external partner who does. If they don't, you risk leaving the best candidates out in the cold.
The overwhelming gap is not necessarily in technical skills, rather in the ability to influence, critically analyse, develop strategies that win and execute rapidly. People with these traits are highly marketable, but not always recognized – that's because the methods often deployed in-house can eliminate the best and edge more towards "the safe bet." The traditional approaches used are focused on a strong sense of maintaining the status quo and not rocking the boat, such as incremental changes to job specs, looking for people from competitors, and to an extent longevity in recent roles.
Given the disruption across many industries, and specifically within retailing, having a serial transformation executive is really the safe bet/overdue catalyst for change and performance improvement in this situation, but how many job specs do we see indicating a significant change program, using all the skills I mentioned earlier is actually mandated by the retailer? As I suggested earlier, there needs to be a rethink if businesses are to survive. Key in survival is having the right talent provided at the right time with the right outlook and proven change management skill set.
Take the example of a candidate who has worked for three different big box retail employers over a career of 20 years. Is this a steady hand that is going to keep the business "intact," or someone who is going to be the breath of fresh air who will really help change things up for the better?
It's important for companies to ask, what's the brief that we are recruiting against? Are we fixing a gap in the current org structure, or fixing the org structure?
Retail has been radically transformed over the past few decades by the rise of eCommerce and Omnichannel. People are shopping in a completely different way, and the Supply Chains that support the industry have changed just as rapidly. What are some of the biggest trends and developments that you see happening over the next 5 years?
This might be too wide a question for anyone, except the foolhardy, to respond to with authority. There are many developing technologies, notably 3D printing – which might cut the Last Mile/convenience challenge for retailers – as well as Robotics Process Automation (RPA), Artificial Intelligence, and others. There are also many social factors, from environmentalists, populism, social media activism, government industrial strategy (or lack of making informed interventions), disintermediation etc, exerting pressure on the industry, or threatening to. And we never really know where trade policy south of the border can have serious repercussions for our international and domestic markets in Canada.
Many of these trends and technologies have been around for some time, but either not in a commercial format, or use cases are not clearly developed. Even with a futurist mindset, looking out 24-36 months is a high-risk endeavour, hence we need to develop dynamic distribution networks which are able to be deployed in different configurations as market trends change. This means building capacity now, for various scenarios which may, or may not, in fact, occur. As we may know, in making design changes the costs follow an exponential path the later you leave any changes or modifications. It's better to spend $10K as the solution is being defined rather $10M when we need to rebuild the network components as they became too unwieldy to operate efficiently.
However, as a starter for ten, here are a handful of "areas to watch" when it comes to retail supply chains:
The pressing needs to jumpstart the banner's "Store of The Future Concept" for the brand to remain relevant and enduring
The development of Grocery online volumes – these are set to really ramp up fast once Canadians (excuse the pun) develop their appetite. The margins in Grocery are very low and hence this puts a high premium on executives with design and execution skills in large scale temperature sensitive Last Mile fulfillment (From Food Services and possibly from US, UK/European markets)
Driving "Speed to Market" by positioning inventory as close to the epicenter of a localized market, repurposing the current DCs and deciding whether to support eComm from Store or from an isolated distribution network
Changes in store fleets moving towards more, but smaller stores to provide customized proposition, and allied to this is the "Pop Up" store, ensuring the distribution network can support random and national deployment of Pop Ups for relatively short periods of time
Deepening methods of integrating key suppliers to share data in real time and building joint forecasts/success stories together
Urban congestion – forcing active collaboration between city authorities, mall and condo managers, shippers, delivery partners and consumers
Continued development of efficient modes of transportation, including drones, airships, multistory fulfillment centres, autonomous delivery trucks and electrification
Increasing pressures for reusing and the circular economy as increased eComm drives increasing environmental pressures to reduce "end to end waste footprint", especially in food related deliveries
And the two "biggies" the ability to process data lakes of operational data and gain quick, visual actionable insights (and of course act on them) and the automation of end to end fulfillment processes to reduce reliance on labour costs involved with activities where it has been difficult to recruit and retain staff due to the mundane (and often uninspiring) work involved and of course,
Commercial deployment of 3D printing
---
Thanks very much once again to Gary Newbury for lending his expertise to our readers, and we hope you found the interview provocative and informative.
And if you haven't, check out Part 1 of our interview. It's full of more of Gary's insights about how the Retail industry can transform their Supply Chains into a source of competitive advantage in this fast-changing marketplace.