Guest post written by Kevin Hill. Kevin heads the marketing efforts at Quality Scales Unlimited in Byron, CA.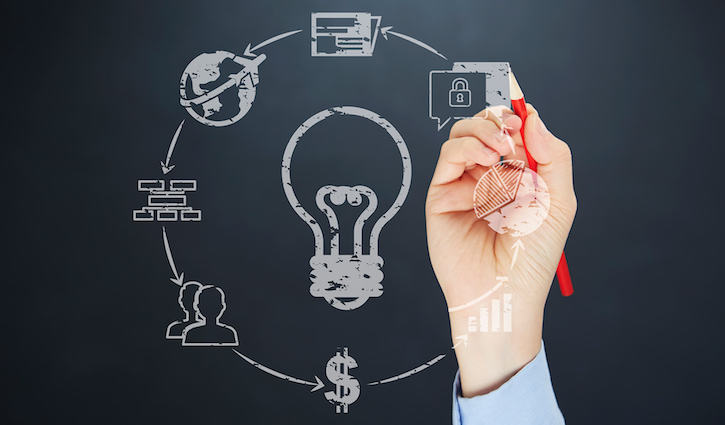 Effective Supply chain management is as difficult as it gets. Managing demand, production, sales, and delivery simultaneously so that the revenue is maximized and the loss is minimized? It can sure get tricky and result in:
Insufficient or extra inventory
Poor demand management

Increase in loss

Bad customer experience
Inefficient supply chain management can bring down an entire business. But if you're proactive and open to adopting new strategies, you can optimize your supply chain and reap benefits.
Here are some proven tips to help you streamline your supply chain and put everything in order:
Automate Inventory Management – Different workflows including planning, purchasing and shipping rely on the inventory in a supply chain. This means that even a slight human error can disrupt the entire chain. So, how can you upgrade your inventory management practices? By using automation!
Automated inventory management eliminates the scope of human error and ensures that all the workflows function smoothly.

Automating scales to weigh ensures that batching is accurate which helps you stay prepared for possible shortfalls beforehand.

With accurate inventory measurement from time to time, you can anticipate demand and place purchase orders in time to meet customer expectations.

You can control stocks efficiently at all times and avoid loss from damage and wastage.
Leverage Technology to Analyze Customer Needs – The weakest link in the entire supply chain is the gap between the demand and the production. And the reason is often unclear or inaccurate demands.
You can choose from countless tools in the market that use cloud-based technology to predict future demand by analyzing factors such as historical demand, sales, wastage, market trends, competitor prices, etc. With an accurate demand forecast, you will see optimized results across the supply chain such as:
Increased customer satisfaction

Low rate of stock-outs

Effective scheduling of production

Better shipping management

Better pricing and promotion
Use Cloud for Data Storage – When you're dealing with a huge inventory, huge data comes as an add-on. And with such huge amounts of data, it gets difficult to find the right information at the right time. Moreover, with reports, orders and other information getting shared across various stages in a supply chain, the risk of discrepancies is very high.
But with the use of cloud storage, you can optimize data management and sharing. Cloud technology allows you to store any amount of data online on the cloud. And this data can be made accessible to any number of people in a supply chain simultaneously, which means a reduced scope of errors and increased efficiency.
Develop Great Professional Relations With Your Carriers – Sometimes, after ensuring that everything from purchase to production is in place, the supplier ends up spoiling customer experience. And there's nothing much that you can do except build great relations with them to expect good service in the future. Here's why better supplier relations are beneficial:
They can help you take advantage of transportation services with bottom-line implications.

Long-term business relationships with a supplier can give them the time to find other customers in the area which would make distribution easier and much faster.

Better relationships can give you access to lower rates on bulk delivery. Better relationships also mean better supply services.
Many supply chain managers often miss out on opportunities to improve operations in a supply chain. Hence, the first step to optimizing supply chain management is realizing how urgent the need is. Stop procrastinating. Create a plan and put it into action. You will see an evident boost in profit that would encourage you to keep going.
---