Written by guest contributor Megan Ray Nichols, a freelance stem writer and the editor of Schooled By Science. For more from Megan, you can follow her on Twitter or subscribe to her blog here.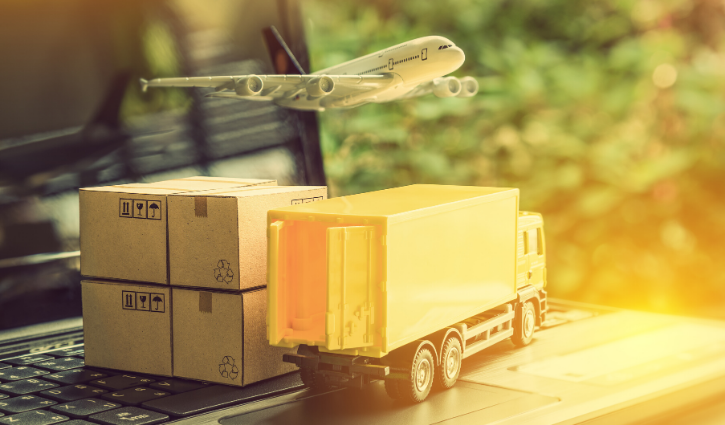 It's difficult to find a thriving industry that hasn't been affected by digital disruption to some degree. Adopters of digital technologies often find they need to adjust to doing things differently, but those changes typically make them more adaptable to fluctuating conditions. The freight industry is rapidly facing a digital revolution, and here are a few of the biggest developments:
Better Container Tracking Increases Visibility
Given that freight shipments often travel thousands of miles and get handled by multiple parties before reaching their destinations, it's not surprising that the freight industry is interested in increasing visibility in the sector. Digitization makes that possible.
Imagine typing a container number into an interactive interface and watching as the screen changes to show auto-populated information about the item, including notifications of possible problems. This option saves time by providing need-to-know details in seconds to any authorized user with an internet connection.
A 2019 report from ResearchAndMarkets.com recently forecasted the climbing demand for remote trailer and container tracking worldwide. Between 2018 and 2023, the firm expects a combined annual growth rate of 27.3%.
Implementing digitized container tracking requires entities to use individual identifiers for each container. When choosing asset management solutions, they should look for ones that offer mobile compatibility, too.
The freight industry is not alone in desiring better visibility. Other entities in the supply chain and logistics industries are implementing options to help them get real-time information. Having it enables those parties to act quickly if things go wrong. Then, the likelihood of costly circumstances decreases.
Digitization Facilitates Offering Online Booking
The days of contacting freight companies over the phone to iron out transport specifics are rapidly becoming outdated. Since people don't want the limitations of business hours and time zones, many entities in the freight industry offer online booking options.
These allow companies to avail of instant load booking, typically by using apps that show clients their options based on the specifications they provide. The relevant information promotes enhanced decision-making.
One example involving Truckstop.com and Schneider also lets carriers reap benefits. Through the online interface, known as Book It Now, they can instantly accept loads from trusted brokers. That option allows them to consistently work with companies they know rather than taking chances.
Streamlining Communications About Challenging Loads
Moving oversized loads is particularly challenging for freight companies, but the leaders know what's necessary to complete journeys successfully. Whether the communications occur between a client and the freight company, or concern people at a freight company's headquarters speaking to people traveling with an oversized shipment, digitization makes it easier to stay in touch. Apps or email messages give prompt updates that keep everyone in the loop and keep deliveries on time and on budget.
Reducing Data Entry Errors With Specialized Platforms
Even the most careful people handling data entry tasks sometimes make mistakes. Relying on a digital platform can remove many errors freight companies may encounter. For example, customers may have to pay up to $91 per shipment to resolve the problems associated with incorrect delivery addresses. If an enterprise uses address verification software, such mistakes become much less frequent.
Similarly, if a freight bill does not have an accurate customer reference number or include one at all, the shipper may not have transmitted those identifying digits to the carrier. That problem can cause substantial fines. A digital workaround is to use software that automatically captures the customer reference number, so it doesn't get left out of the process.
Encouraging Proactive Behaviors With Digitization
Many digital technologies in the freight industry provide information that avoids preventable catastrophes. The freight industry usually uses electronic logging data (ELD) devices to track how many hours a driver stays on the road each day, ensuring that worker stays within the bounds of relevant laws.
However, some companies use ELD equipment to take real-time diagnostic information from a truck's engine. It could warn a driver to stop and get the vehicle serviced before it breaks down.
Digitization also complements Internet of Things sensors. Since the sensors give information about where each piece of cargo is at any moment, such information could let drivers give customers accurate delivery window estimates and help them get prepared.
Boosting Warehouse Security
A June 2018 piece in Loss Prevention Magazine mentioned 11 common ways cargo theft occurs. Some incidents happen on the road, but others take place at warehouses. Freight companies often store heavy equipment for clients, and thieves know lucrative opportunities exist for them at insecure facilities. Statistics gathered in 2016 — the most recent available — by the Federal Bureau of Investigation indicated that 692 cargo theft incidents happened that year in the United States.
Options such as geofencing technologies that give alerts when items leave a defined area. Warehouse monitoring also ensures that equipment remains safe while stored. Warehouses can also utilize license-plate recognition tools to keep tabs on the cargo and the parties trying to take it off the property. These security technologies also enable companies to respond faster and give law enforcement officials more accurate information.
Widespread Digitization Is Not Far Away
Some freight companies are already following the lead of the supply chain and logistics industries and realizing that digitization is the way forward. Digital technologies should become even more prominent in the freight sector moving forward, especially as companies see how they could improve competitiveness.