A new look for Canada's supply chain recruitment specialists.
When the COVID-19 pandemic began, companies everywhere shifted their supply chain priorities to navigate the new normal. Organizations had many daily disruptions to navigate, and they asked their supply chain professionals to perform everyday heroics to keep goods and services moving.
Companies also took the pandemic changes as an opportunity to think more long-term about their supply chain strategies. Many invested in boosting their eCommerce capabilities. Many others focused on broadening their supplier bases, and bolstering their inventory positions to mitigate risk. Still others invested in new technology solutions to gain more visibility into their supply chains, and improve their overall supply chain strategy. Not just to navigate this disruption, but the next one as well.
It's truer than ever that supply chain management is a key driving factor behind strategic competitiveness, across a whole host of industries. Businesses everywhere — not to mention the consumers they serve — have got the memo: without a highly-strategic supply chain organization, every other business function grinds to a halt. And implementing those strategies requires high-skilled, high-potential people with strong supply chain fundamentals, analytics skills, and overall business acumen.
Over the past 18 months, Argentus been focused on meeting these increased talent needs, as recruiters completely specialized within supply chain.
Over this period, we've also taken an opportunity to think about our long term goals, and develop some long-term projects that have been years in the making. The first was our expansion into Vancouver, where we now serve a portfolio of clients in a host of industries.
The second is the initiative we're unveiling today: a full rebranding, including a complete redesign and relaunch of our company website.
Argentus worked with Toronto-based creative agency Pixels and Pencils to rebuild our visual identity from the ground up. This was an exhaustive process, with the mandate to update our visuals to match the way that our recruitment practice has evolved. We want to showcase the values we build into our practice: boldness, professionalism, thought leadership, and tenacity. So here are the results.
We're unveiling our new company logo and colours: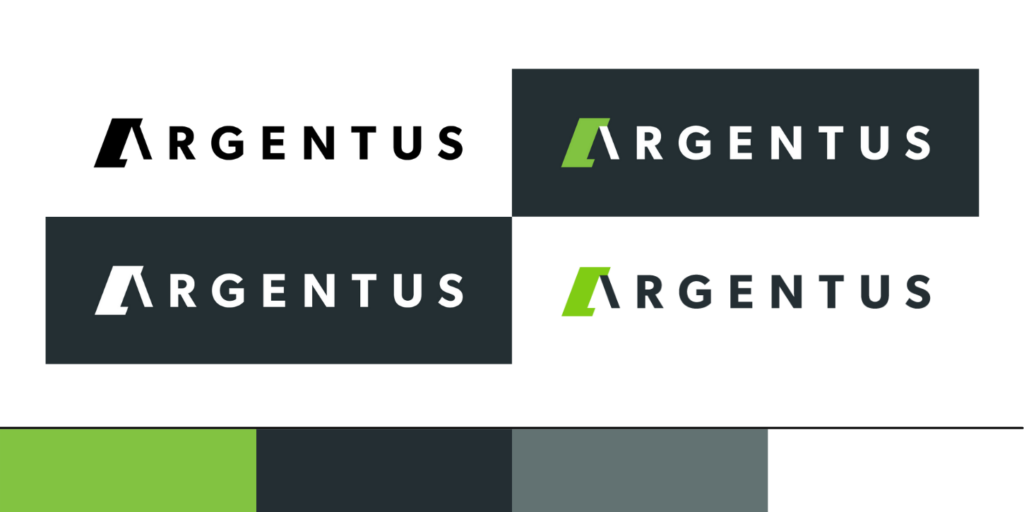 As well as the biggest change, our new website!
This new website is designed to be cleaner, more responsive, and easier to navigate.
Since 2000, Argentus has been the recruitment partner of choice for companies hiring in Supply Chain Management. We've built an unparalleled network of professionals in the field, as well as the deep subject matter expertise to access the passive talent that job boards won't provide. We've also worked tirelessly to develop useful, informative content for supply chain professionals everywhere.
It's time we had a visual identity to match those efforts. As of today, we do.
We want to thank the team at Pixels and Pencils for all their hard work on this project. We're thrilled at the results. We also want to thank all of our clients, as well as the candidates we work with, for all your continued support — and we can't wait to share what we have in store for 2022 and beyond.
We want to hear from you! What do you think of the redesign? Is there any crucial info you'd like us to add? We think of this launch as the beginning of a process — to better serve the clients we represent, and the candidates we work with. So we want to hear your feedback! Let us know in the (new and revamped) comments!